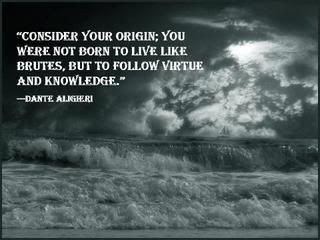 There's a
new article
about male domestic violence from me over at the
WVON site
, of which I am a very proud co-editor. It's already spawned a lively debate over at my Facebook page, so I'd love to hear your comments, either here or in the WVON comments box.
In other news, are there any other non-gamers (as in XBox 360, and that cube thing, whatever) out there who whilst feeling no desire to game themselves are addicted to watching others do it? I bought my brother, an avid player and advocate of gaming,
Dante's Inferno
for the Xbox 360, and not only is it amazing and hugely entertaining to watch, but it's also inspired me to finally get around to reading the whole thing - who said gaming was about dumbing down?